We are your trusted source for reliable HVAC solutions.
At Sensible Air Systems Inc., we are a solutions-driven, full-service HVAC contractor that performs process piping, architectural sheet metal, commercial HVAC, and temperature control projects. We set ourselves apart from other commercial HVAC companies in our niche industry because we have experience working at educational complexes, data centers, financial institutions, government buildings, office buildings, medical buildings, shopping malls, hospitals and hotels, environmental buildings, and more.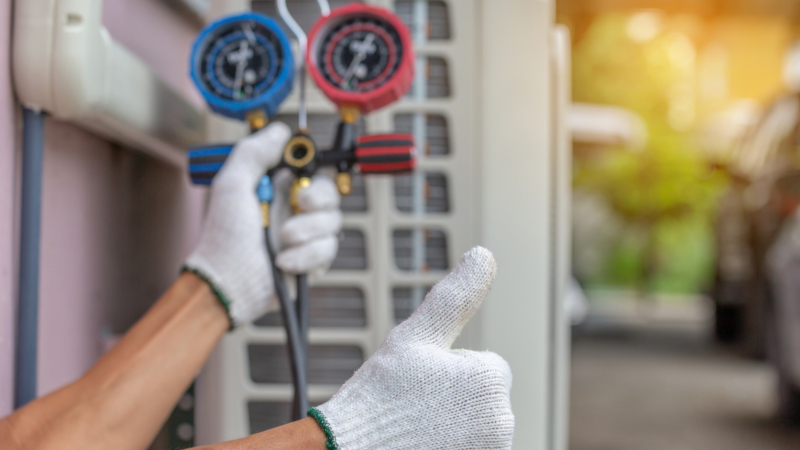 Beyond that, our clients choose us over other commercial HVAC companies because we focus on designing, building, selling, and installing commercial HVAC systems alone. All of our ductwork is designed and manufactured in-house, ensuring a superior result that aligns with SMACNA standards.
Consulting with you, our client, is at the core of our business. From the very start, we will get to know exactly what your building needs, whether that involves a full installation, a complete retrofit, or a comprehensive maintenance program. Our primary goal is to understand the intricacies of your particular building and build an innovative, efficient approach that ensures your HVAC system's ongoing reliability, efficiency, and function.
Our highly responsive team can arrive at your location without the slightest delay in the event of an emergency, and all of our technicians, unlike many other commercial HVAC companies, maintain industry certifications. Your building's HVAC system is in good hands with our qualified, experienced professionals. Call us today for a quote on a complete system upgrade or to find out more about how we can meet all of your business' HVAC needs!