We fabricate all our ductwork in-house for the best results.
The ductwork in any building is essential to the proper transfer of air, and as a result, the overall comfort of the building for all occupants. Commercial HVAC ductwork that lacks an efficient route through a building or leaks, cuts off, or lacks necessary features can contribute to an inefficient HVAC system, reduced comfort, and unfavorable living and working conditions for those who use the building.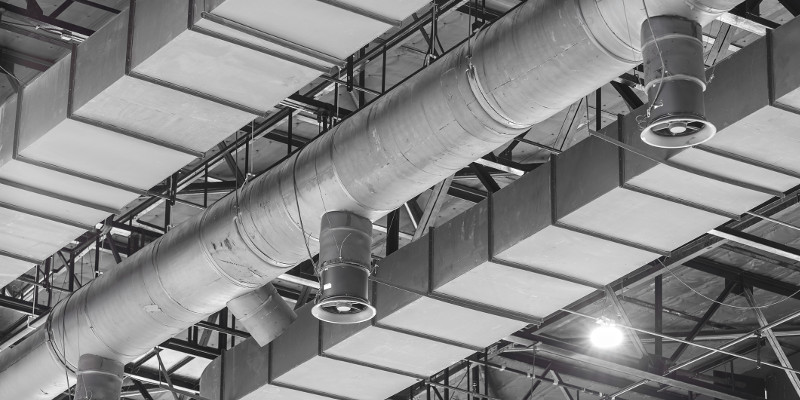 For commercial HVAC ductwork designed, fabricated, and installed by a team of experts for maximum project success, choose us at Sensible Air Systems Inc. for your upcoming retrofit or new installation project. We complete all projects on time and to SMACNA quality standards, which is why so many contractors and building operation managers in the Kernersville, North Carolina area choose us for their HVAC projects of all scopes and sizes.
We fabricate all our commercial HVAC ductwork in-house, which minimizes errors when translating design into actual ductwork parts during fabrication. This also reduces cost for your project because we take out the middleman and handle all phases of your project through a singular source. Following fabrication, our experienced teams install the system with precision and ensure its proper operation, following up with you later on to ensure everything is as expected.
Make Sensible Air Systems Inc. your partner during your next commercial project, and your commercial project will boast a level of quality hard to find from other providers in our industry. To speak with one of our representatives and to receive a quote, reach out to us today.