Take better care of your facility's AC unit with our expertise.
Your facility's AC system is a highly mechanical piece of equipment comprised of hundreds of intricate parts. When something goes wrong, chances are you will not know what to do to restore its cooling functionality, leaving you with an unsafe, uncomfortable working environment.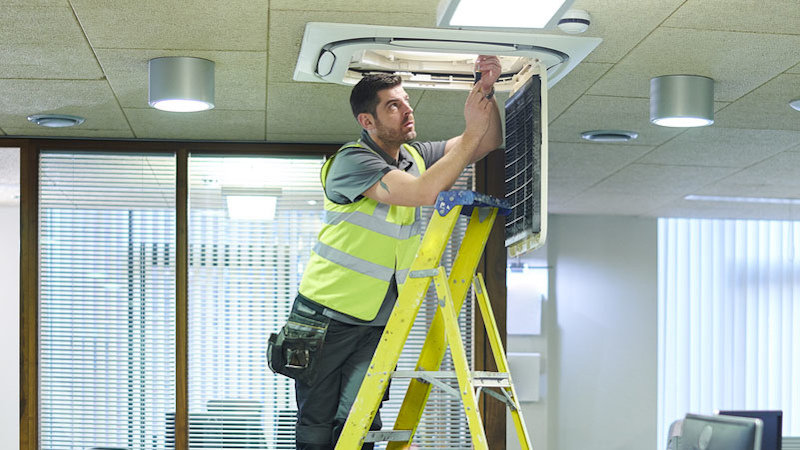 When the need for air conditioning repair arises, trust the project to an experienced, professional company. At Sensible Air Systems Inc., our reputation for exceptional air conditioning repair service is what sets us apart, and we guarantee great results for your AC system.
We realize that the need for air conditioning repair hardly ever arises at a convenient time. Our team is prepared to deploy a technician to your location quickly once you make contact. Your technician will arrive with a fully stocked truck and eagerness to help you solve the issue. You can count on us for transparent pricing and service, as well as diligent workmanship that ensures the repair gets completely taken care of.
To prevent major AC breakdowns, we can also help your operation devise a comprehensive maintenance program. Not only does regular AC maintenance prevent repairs, but it can help you reduce cooling costs and extend the life of your equipment. We can manage all aspects of your maintenance, ensuring you never have to worry.
We make commercial air conditioning repair easy. Get a quote today for service or find out more about our approach to fixing commercial air conditioning repair equipment by contacting us today.