Our team offers high-quality air conditioning service to help you keep your building as comfortable as possible this summer.
While there are many things involved in running a business, one of the most important things to stay on top of is your facility upkeep and maintenance. In particular, you need to keep an eye on your building's air conditioning and make sure that that system remains in good working order—if it should suddenly break down, neither your workers nor customers will be very happy. Fortunately, our team at Sensible Air Systems Inc. is here to help you keep your air conditioning in great condition. We have extensive experience in the commercial HVAC industry, and you can count on us to provide the high-quality air conditioning services you need to ensure that your system delivers the effective, reliable performance you are looking for.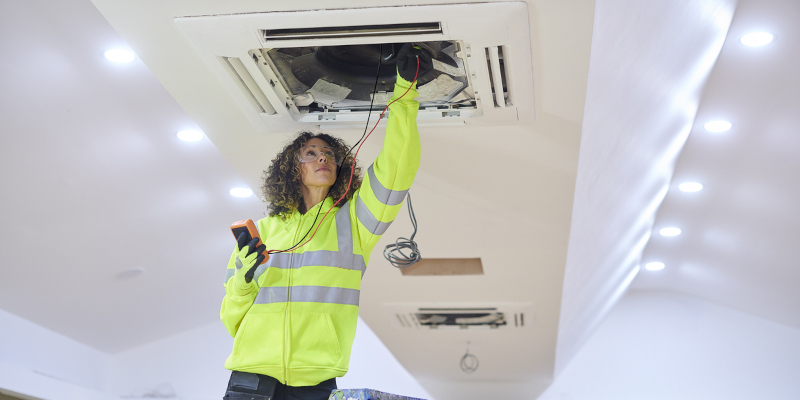 Whether your air conditioning has broken down or it is need of a full replacement, you can turn to our team to get the air conditioning service you need to fix the problem and make your building comfortable once more. We offer a wide range of air conditioning services, including repair, maintenance, and installation and replacement. In addition, when it comes to air conditioning replacement, we can design a custom system that is perfectly tailored to your building and its unique needs, then build and install every part of that system for you. If you want to know more about our range of air conditioning services and how our team can help you, just give us a call to get the answers you are looking for.