Many business or commercial property owners will try to get as many years as possible from their commercial AC unit. While this is understandable in some ways, it can actually end up costing you more money to repair and help an old system limp along than it would to replace the old commercial AC unit sooner. Older commercial HVAC systems are typically less energy efficient than newer ones, which means that they cost more to operate each month. Older systems can also cause less comfortable conditions inside your building with hot or cold spots. They can also fail to reduce the humidity indoors, which can lead to overgrowths of mold and mildew, promote the spread of bacteria and viruses and reduce indoor air quality.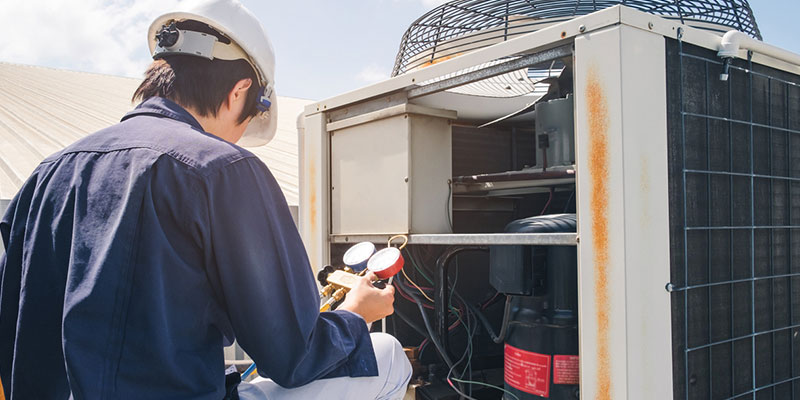 The older your commercial AC unit, the more likely it is to break down and need repairs. As time goes by, it also makes less and less sense to repair the unit rather than replacing it. Here are some situations in which you should definitely consider replacing your unit instead of repairing it:
Unit is more than 10 years old: Most commercial HVAC systems last about 15 years, so if you find yourself in the situation that your unit is 10 years old or more and needs major service or repair, you might get a better return on investment by replacing the unit and increasing your energy efficiency.
During building renovations: If you are renovating your building anyway, particularly if you are expanding your square footage or changing the interior layout of your building, it is a good idea to get your HVAC system evaluated and possibly replaced.
Your utility bills keep climbing: If you notice that your utility bill is higher, it may mean that your HVAC system is no longer working properly. Other warning signs could be noises, foul odors or excess moisture inside.