There are many things that can be done to optimize the function of your commercial HVAC system. One of those is custom ductwork fabrication that suits the unique needs of your commercial property. As the cooler weather sets in, it is a great time to consider the benefits custom ductwork can provide for you and your space.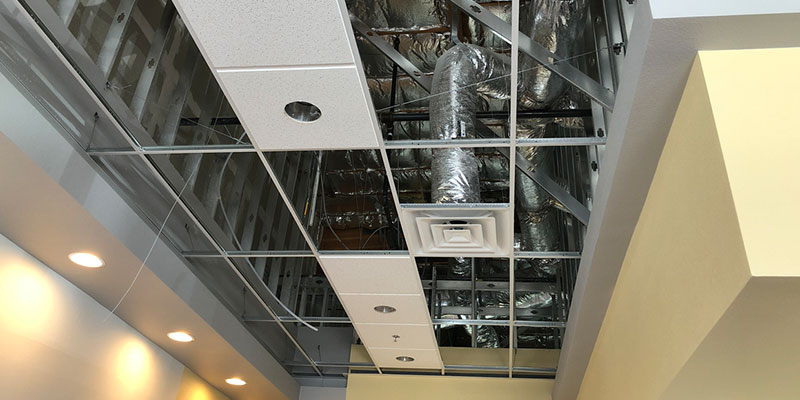 Custom ductwork can increase efficiency, improve airflow, and promote optimal comfort within your space. Some additional benefits of custom ductwork fabrication are:
Tailored Design and Perfect Fit– Custom ductwork is designed to specifically suit the unique needs of your space, providing the perfect solution to work synergistically with your HVAC system without having to retrofit mass-produced ducting. The efficiency of your system will be optimized for ultimate comfort and energy savings.
Quality Control and Fast Installation– Custom, in-house ductwork fabrication has higher quality control standards, ensuring that you are receiving a top-notch product to your exact specifications. Installation can also be timelier since everything is perfectly fitted to your space, reducing disruptions to your daily operations.
Cost Savings– Custom ductwork is a smart investment that will be returned over time. Your HVAC system will function more efficiently, which will reduce energy bills and waste.
Custom ductwork fabrication requires a team with the skills, knowledge, and equipment to properly fabricate what you need. At Sensible Air Systems Inc., we specialize in custom, in-house ductwork fabrication that meets our high standards. Our team of professionals is adept at designing custom systems to meet your needs in a particular space. In addition to superior workmanship and exceptional customer service, our goal is to have all projects completed on time and to the highest quality standards.
If you have any questions about our in-house ductwork fabrication or how custom ducting can optimize your space and promote energy efficiency, reach out to us. We strive to remain on the leading edge of eco-friendly technologies, so we can reduce costs and waste while promoting optimal function of your commercial HVAC system.