One of the most common mistakes that business or property owners make when choosing their commercial HVAC contractor is not realizing that commercial HVAC systems are very different than residential ones. For the best results, you should always call a commercial HVAC contractor who specializes in commercial systems. You want someone who has specialized training, knowledge and certifications to give you the best results at reasonable prices. Residential HVAC companies may not have the knowledge or the tools to give you superior results.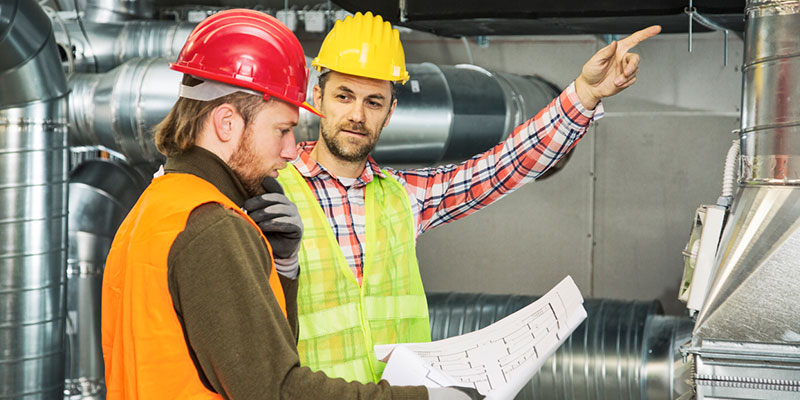 Whether you are looking for a commercial HVAC contractor to repair an existing system or someone to install or replace a commercial HVAC system, here are some things to consider as you choose between contractors:
Licensing: Don't be afraid to ask to see licensing documentation.
References: Any reputable HVAC contractor will happily share with you a list of references. Ask for references who have had similar work completed recently.
Bids: When receiving bids, make sure you clarify whether you are looking at a fixed price quote or an estimate. Either way, it should be written down and itemized and should occur only after they have visited your property. Ask what factors could cause the final cost to be higher or lower.
Personnel: Ask to meet the people who will actually be completing the job. It is especially helpful to meet them at a current job site so you can see their work in action.
Contracts: Make sure any contracts are detailed and clear before signing. It should include the timeline of the work and what is expected to happen during each step along the way.