Many commercial HVAC contractors choose to use prefabricated ductwork, which means they are unable to fully control the quality of the ductwork that they are going to install in your building. At Sensible Air Systems, Inc., we have chosen to prioritize the quality of our ductwork and handle all our ductwork fabrication in-house because we have found that our quality custom ductwork fabrication process yields superior results for our customers.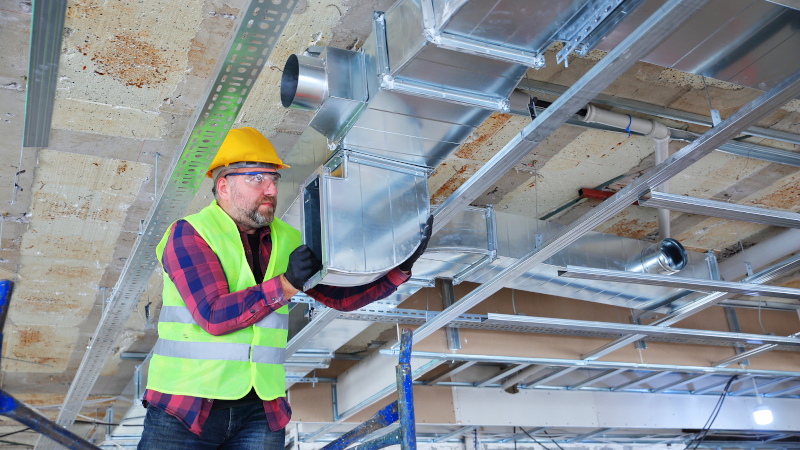 Of all the components of your HVAC system, the ductwork is one of the few that is used almost continually and all year long. The ducts deliver temperature-controlled air throughout your building. Improving the quality of your ductwork reduces leakage along the way, improving energy efficiency, but also improving the air quality. Ductwork is also used to remove air from various parts of your building.
Industrial and commercial buildings come in all shapes and sizes. Their HVAC systems have to be custom designed to achieve correct sizing. It just makes sense that custom ductwork fabrication is also going to give you the best results. In-house fabrication can also be timely and more reliable, keeping your project on schedule and avoiding unnecessary delays. Prefabricated ductwork can be too small or too large for your system and your building, causing inefficiencies in your system and making your system more costly to operate. It can even reduce the lifespan of your HVAC unit by causing it to cycle on and off more frequently or not properly removing the humidity from your indoor spaces.