Here at Sensible Air Systems Inc., we specialize in designing and building new construction HVAC systems for commercial and light industrial buildings. New construction HVAC is not something many business owners know about, and that's okay. We have the knowledge, training and experience needed to provide you with a new construction HVAC system that will be reliable and energy efficient for many years to come. The quality of your commercial HVAC system will affect your business expenses, and by extension, your bottom line. The effectiveness of this system is vital to the success of your whole business.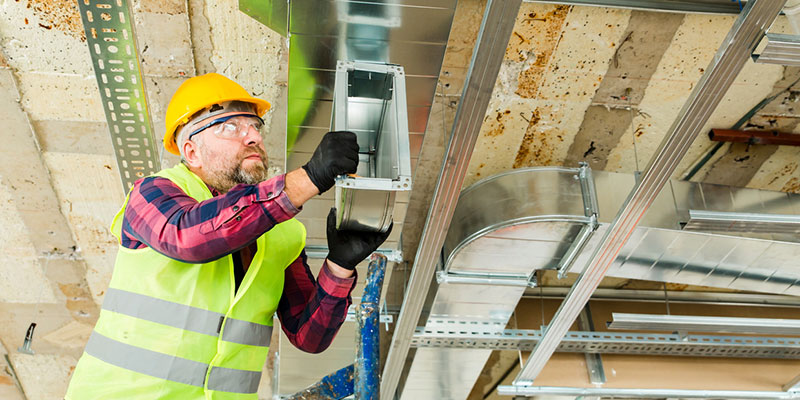 These are the steps we will follow when designing, building and installing your new construction HVAC system:
Design: We will carefully consider your building and your unique needs and offer you an effective solution based on the floorplan, the generated heat of your building, the occupancy rate, the number of employees and other factors.
Fabrication: Unlike many commercial HVAC companies, we take care of almost all of our ductwork fabrication in-house, meaning that we can create exactly what we need for your project when we need it.
Installation: We will do everything we can to keep your installation on schedule and on budget as stated in our contract. We want to help you maximize your available resources and provide you with the high-capacity HVAC system that will prove to be a great investment for your new business.
Maintenance: Before we wrap up our work, we will make sure that you have all the training you need on your new HVAC system. We can provide technical support and service as needed.