Air conditioning maintenance is an essential aspect of having a business or commercial property. While most people know that keeping employees or building occupants comfortable and happy is a great way to maintain productivity, many are surprised to learn that there are legal requirements for ensuring building occupant comfort. Occupants must be able to stay cool and comfortable on even the hottest day of the year, so it is important to schedule air conditioning maintenance to ensure your system performs optimally when needed.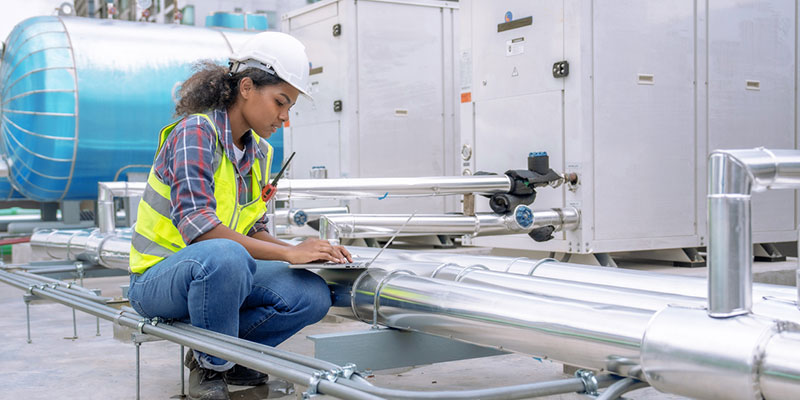 Regular air conditioning maintenance can also help you save money on energy bills and avoid costly repairs. Although routine maintenance visits may seem like an unnecessary cost, they can improve your finances by ensuring your air conditioning unit is as energy efficient as possible. Having a skilled technician assess your unit can also help you detect potential problems early. Early detection means you are more likely to be able to make necessary repairs while the problem is still relatively small or localized and avoid extensive damage.
The average commercial air conditioning unit can last between fifteen to twenty years, but only with regular maintenance to ensure everything is operating as it should be. Air conditioning maintenance should be scheduled at least once every year to ensure your unit runs at optimum efficiency and keeps your business or commercial property cool and comfortable all year. Being proactive about planning a time for a maintenance professional to service your unit could save you hundreds or even thousands of dollars in energy bills and repairs.